Samsung Galaxy Note 8 LED View Wallet Case
Samsung Galaxy Note 8 LED View Wallet Case
Samsung has launched Galaxy Note 8 LED Wallet Cover is a multifunctional case that stores cards in internal pockets and displays LED notifications to the outside. The front cover LED lights inform you of incoming calls, messages, current time etc. Just by pressing the power button on the mobile phone in the closed case, you can get all the information.
Samsung Galaxy Note 8 LED View Wallet Case
Protect your Samsung Galaxy Note 8 screen from harm and keep up to date with your notifications through the intuitive LED display with the official black LED cover from Samsung.
Official Samsung product, so it's made to the highest standards with the best quality materials is designed specifically for use with the Galaxy Note 8, so offers a perfect fit and does not impede the use of any of the functions including the power and volume buttons, headphone and charging ports or front and rear cameras. Also check Best Samsung Galaxy Note 8 Waterproof Cases .
Why Buy? 
Sleek dot matrix retro notification design
Official Samsung accessory made for the Galaxy Note 8
Integrated credit card slot
Provides comprehensive protection for your phone and the screen
Edge coating with a premium feel
Automatic sleep / wake
Slimline and durable construction
Slimline and durable construction
Made from high quality synthetic leather materials, this flip cover will keep your Samsung Galaxy Note 8 screen looking good as new also you can see samsung galaxy note 8 alcantara case this is best ever back cover for note8.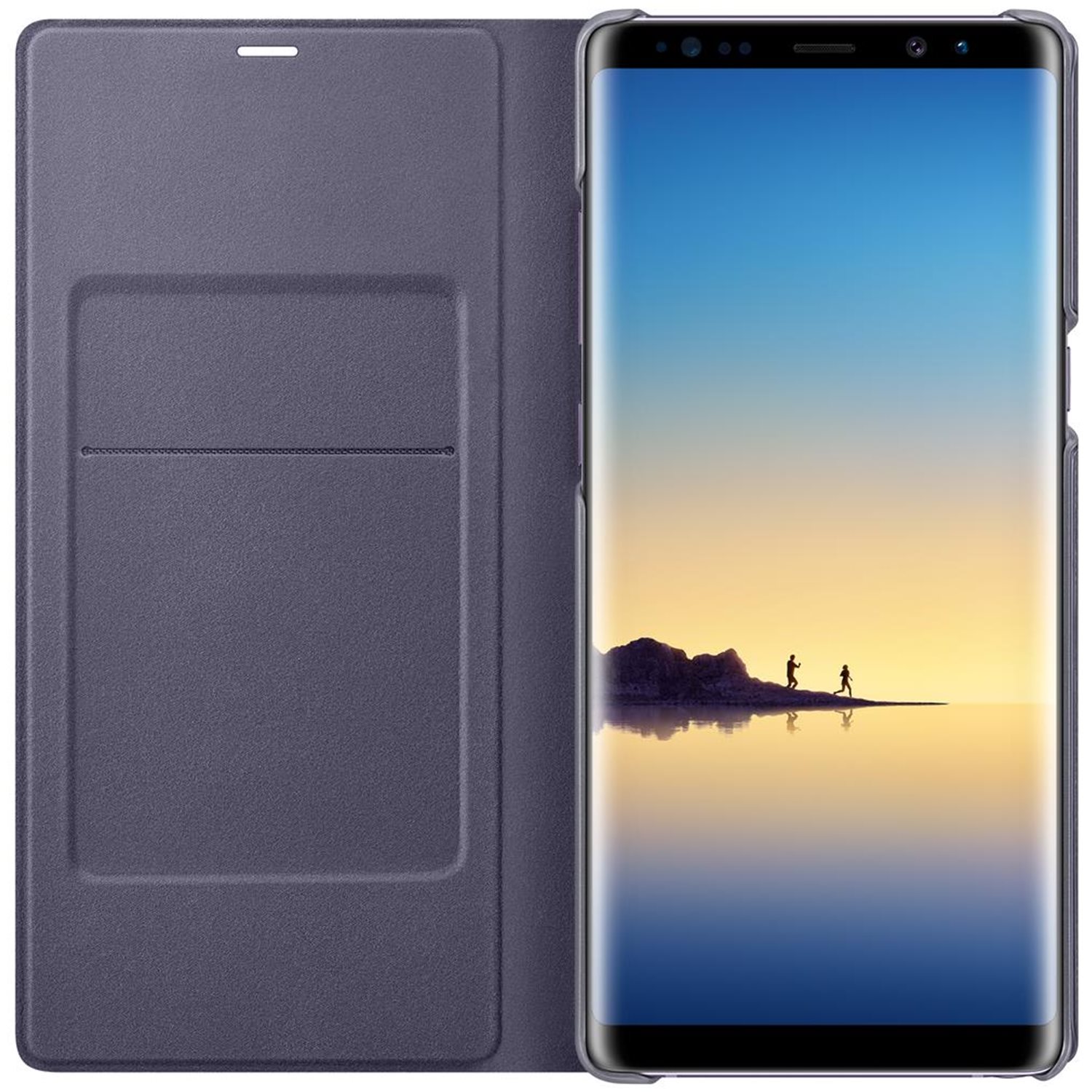 The cover is tough enough to withstand day-to-day punishment without blemishing, so both your phone and cover will remain pristine for longer.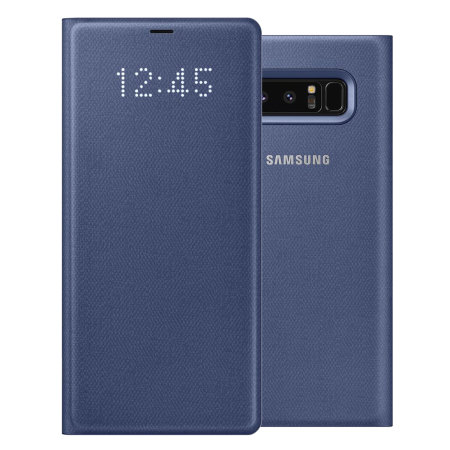 Features of Note 8 LED View Wallet Case
View/receive LED notifications directly on the cover (Alarms, Incoming Calls, Incoming and Unread Messages, Battery Status, Music Control*)
Respond to incoming calls or alarms by swiping
Designate specific LED caller ID icons to know who is calling
Store cards using interior card pocket
Phone automatically sleeps when cover is closed and wakes when cover is opened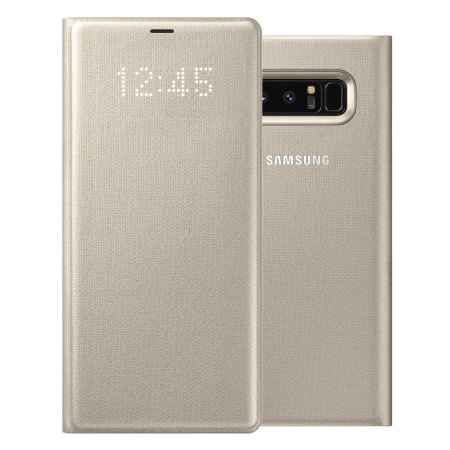 Official Samsung Galaxy Note 8 LED View Cover Case – Deep Blue ,Gold, Orchid Grey and Navy colors Price $49.99 available from Amazon.