Android 8.0 Oreo update List of phones Getting Android O
Android 8.0 Oreo update List of phones Getting Android O
Google recently confirmed that it has started rolling out the final update for its Pixel and Nexus devices. While the Pixel and certain Nexus smartphones are sure to get the Oreo update, Google is also working with other smartphones manufacturers such as HTC, Motorola, Nokia, Samsung, Xiaomi, OnePlus, Sony and LG phones to upgrade its new and existing devices to Android 8.0 Oreo sooner or later but expected to come in October to November 2017.
Android 8.0 Oreo update List of phones Getting Android O
Android 8.0 Oreo comes with a new features. The most obvious visual change is a revamped Settings menu,Android Oreo may finally fix issues with standby battery drain. Background Execution Limits being imposed in Android Oreo will ensure that apps won't run with background services open at all times. One of the best new features of Android Oreo is the ability to snooze individual.
Android 8.0 Oreo update features:
Swipe up to access all apps
Vertical drawer with recent apps also support horizontal drawer)
A-Z fast scroll bar
Android O style animation; round icon support
Support many themes, icon packs, and wallpapers
Hide apps and lock apps
Gestures support
Double tap to lock phone
Unread counters for SMS, missed call, email, etc
Quick action popup menu when long press icon in launcher desktop
Support lock desktop
Search apps or web right away from launcher
Built-in useful tools: Torch, Battery saver, Cleaner etc
Weather and news in launcher side-page
Various search style: pixel launcher style, native style, enhanced style
Build-in circle/round icon pack
Many options to make launcher as you like, such as:
Grid size, icon size selection
Transition effect
Show/hide search bar, dock, status bar
Ability to edit icon and icon name individually
Fixed/float wallpaper





Android 8.0 Oreo update List of smartphones
Android 8.0 Oreo update List
Below is a list of android Oreo Update smartphones slated to get updated to Android Oreo 8.0, as compiled by fonearena. According to the report, a variety of brands have finally confirmed that certain devices will get Android 8.0 Oreo update. However, some companies are yet to officially confirmed android 8.0 oreo update samsung.
Check below List of phones Getting Android 8.0 Oreo update:
LG Phones Android Oreo 8.0 update List:-
Android 8.0 Oreo update List
| | |
| --- | --- |
| S.No | Name |
| 1 | LG V30 and LG V30 Plus |
| 2 | LG Q6 / Q6+ |
| 3 | LG G6 |
| 4 | LG V20 |
Samsung Phones Android Oreo 8.0 update List
| | |
| --- | --- |
| S.No | Name |
| 1 | Galaxy S8 |
| 2 | Galaxy S8 Plus |
| 3 | Galaxy S8 Active |
| 4 | Galaxy Note 8 |
| 5 | Galaxy S7 |
| 6 | Galaxy S7 edge |
| 7 | Galaxy S7 Active |
| 8 | Galaxy A7 (2017) |
| 9 | Galaxy A5 (2017) |
| 10 | Galaxy A3 (2017) |
| 11 | Galaxy J7 (2017)/Pro |
| 12 | Galaxy J5 (2017)/Pro |
| 13 | Galaxy J7 Max |
| 14 | Galaxy C9 Pro |
| 15 | Galaxy C7 Pro |
| 16 | Galaxy Tab S3 |
Nokia Phones Android Oreo 8.0 update List
| | |
| --- | --- |
| S.No | Name |
| 1 | Nokia 3 |
| 2 | Nokia 5 |
| 3 | Nokia 6 |
| 4 | Nokia 8 |
Motorola Phones Android Oreo 8.0 update List
| | |
| --- | --- |
| S.No | Name |
| 1 | Moto Z / Moto Z Droid |
| 2 | Moto Z Force Droid |
| 3 | Moto Z Play / Moto Z Play Droid |
| 4 | Moto Z2 Play |
| 5 | Moto Z2 Force Edition |
| 6 | Moto X4 |
| 7 | Moto G5 |
| 8 | Moto G5 Plus |
| 9 | Moto G5S |
| 10 | Moto G5S Plus |
| 11 | Moto G4 Plus |
HTC Phones Android Oreo 8.0 update List
| | |
| --- | --- |
| S.No | Name |
| 1 | HTC U11 |
| 2 | HTC U Ultra |
| 3 | HTC 10 |
OnePlus Phones Android Oreo 8.0 update List
| | |
| --- | --- |
| S.No | Name |
| 1 | OnePlus 5 |
| 2 | OnePlus 3/3T |
Xiaomi Phones Android Oreo 8.0 update List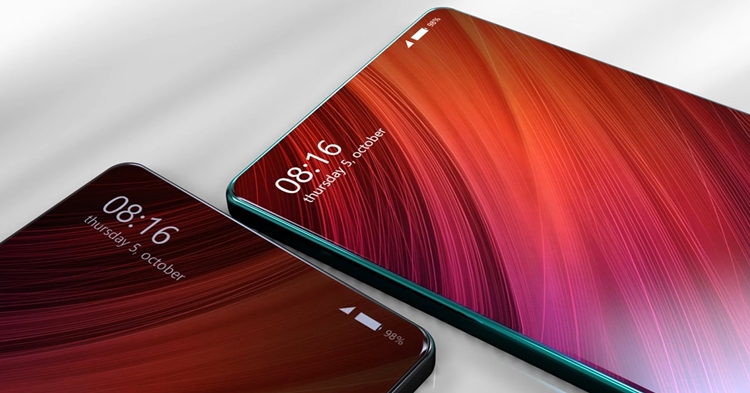 | | |
| --- | --- |
| S.No | Name |
| 1 | Mi 6 |
| 2 | Mi Mix 2 |
| 3 | Mi A1 |
| 4 | Redmi Note 4 |
| 5 | Redmi 4 |
| 6 | Redmi 4A |
| 7 | Mi Max 2 |
| 7 | Mi Note 3 |
Huawei Phones Android Oreo 8.0 update List
| | |
| --- | --- |
| S.No | Name |
| 1 | P10 |
| 2 | Mate 9 |
| 3 | Mate 9 Pro |
| 4 | Honor 8 Pro |
| 5 | Honor 8 |
| 6 | Honor 8 Lite |
| 7 | Honor 6X |
Asus Phones Android Oreo 8.0 update List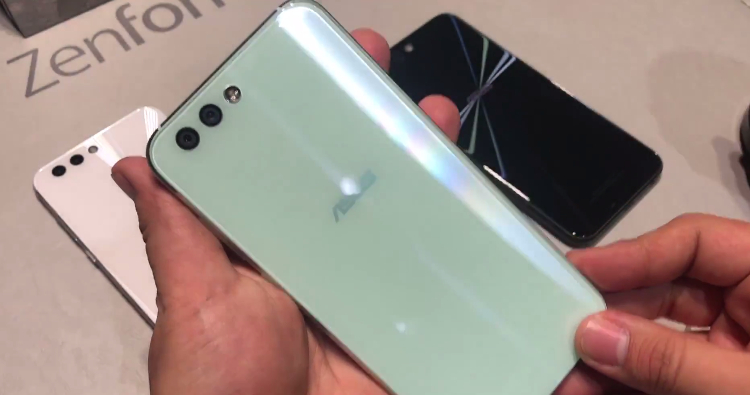 Android 8.0 Oreo update List
| | |
| --- | --- |
| S.No | Name |
| 1 | ZenFone 4 (ZE554KL) |
| 2 | ZenFone 4 Pro (ZS551KL) |
| 3 | ZenFone 4 Max (ZC520KL) |
| 4 | ZenFone 4 Max (ZC520KL) |
| 5 | ZenFone 4 Max Pro (ZC554KL) |
| 6 | ZenFone 4 Selfie (ZD553KL / ZB553KL) |
| 7 | ZenFone 4 Selfie Pro (ZD552KL) |
| 8 | Zenfone 3 (ZE520KL / ZE552KL) |
| 9 | Zenfone 3 Ultra (ZU680KL) |
| 10 | Zenfone 3 Deluxe (ZS570KL) |
| 11 | Zenfone 3 Laser (ZC551KL) |
| 12 | Zenfone 3 Zoom (ZX551ML) |
| 13 | ZenFone 3s Max (ZC521TL) |
| 14 | ZenFone 3 Max (ZC553KL/ZC520TL) |
| 15 |  Zenfone AR (ZS571KL) |
Lenovo Phones Android Oreo 8.0 update List
| | |
| --- | --- |
| S.No | Name |
| 1 | Lenovo K8 Note |
| 2 | Lenovo K8 |
| 2 | Lenovo K8 Plus |
Sony Phones Android Oreo 8.0 update List
Android 8.0 Oreo update List
| | |
| --- | --- |
| S.No | Name |
| 1 | Xperia X |
| 2 | Xperia X Performance |
| 3 | Xperia XZ |
| 4 | Xperia X Compact |
| 5 | Xperia XZ Premium |
| 6 | Xperia XZs |
| 7 | Xperia XA1 |
| 8 | Xperia XA1 Ultra |
| 9 | Xperia Touch |
| 10 | Xperia XA1 Plus |
Google Phones Android Oreo 8.0 update List
| | |
| --- | --- |
| S.No | Name |
| 1 | Google Pixel |
| 2 | Google Pixel XL |
| 3 | Nexus 5X |
| 4 | Nexus 6P |
| 5 | Nexus Player |